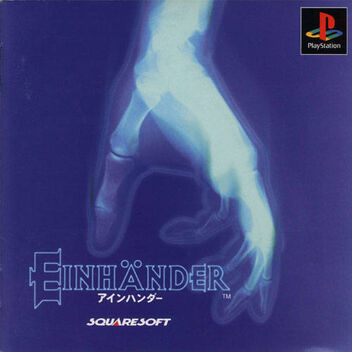 Welcome to the Einhander Wiki
Edit
Welcome to the Einhander wiki, the place for all knowledge regarding Einhander and its universe.
What is it?
Edit
Einhander is a side-scrolling shooter made by SquareSoft.The game features 5 ships, 3 ready to use and 2 unlockables. The game features a wide range of weapons
that the player can pick up by destroying enemy ships, gun emplacments, or by finding in secrets.
The Great War
Einhänder Program
Latest activity
Edit
Community content is available under
CC-BY-SA
unless otherwise noted.